Regular price
$2,499.99 USD
Regular price
Sale price
$2,499.99 USD
Unit price
per
Sale
Sold out
View full details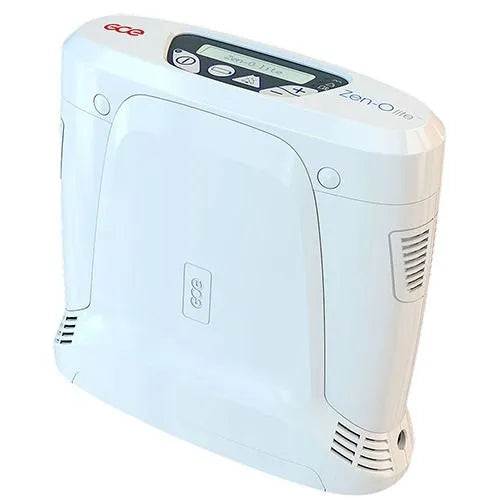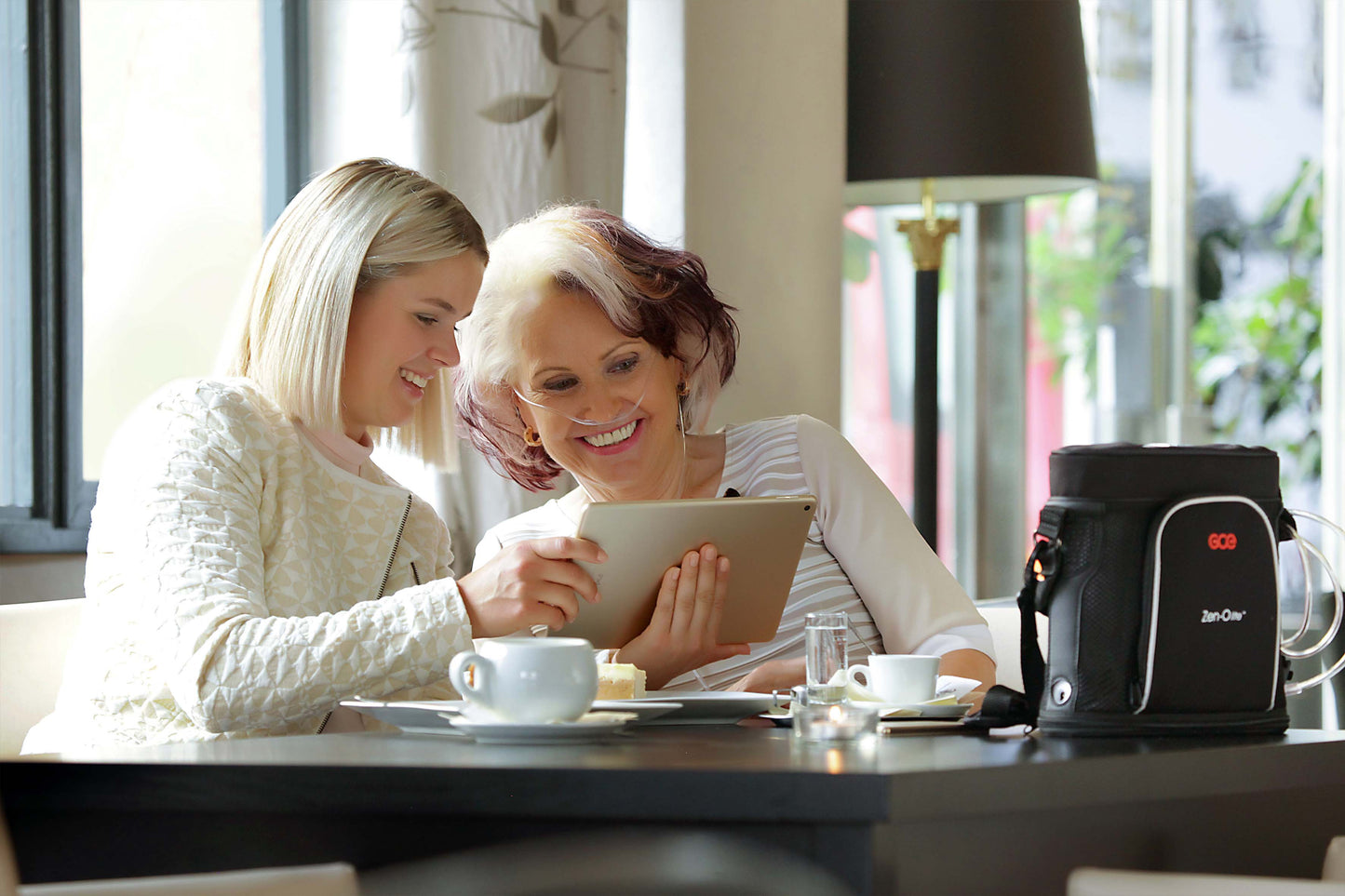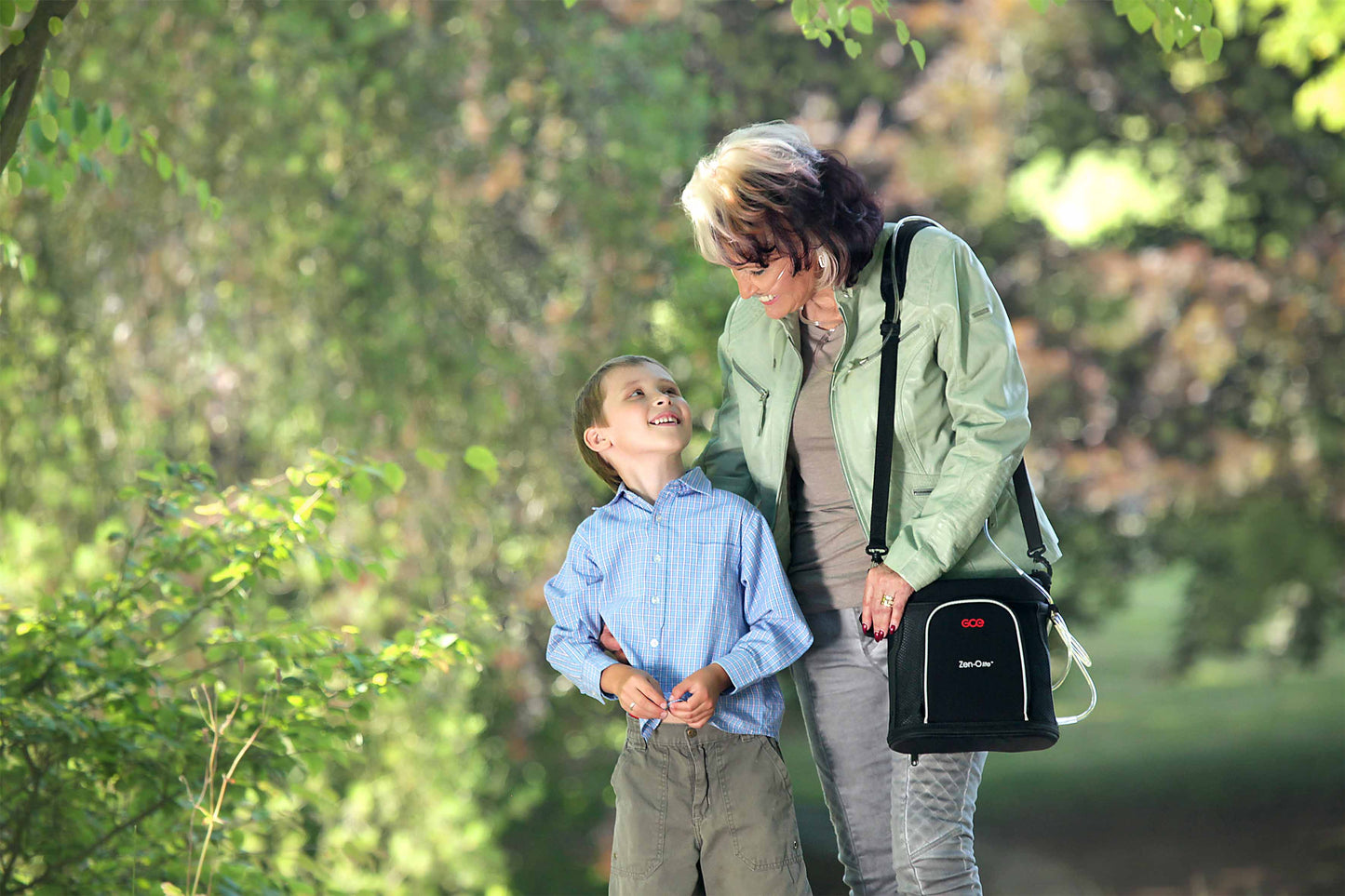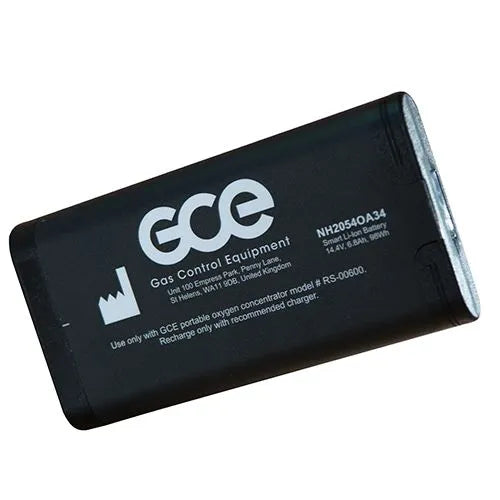 Zen-O lite™ is the new ultra-light portable oxygen concentrator from GCE Healthcare designed for active patients on long term oxygen therapy (LTOT), it is reliably quiet, some patients might even forget it's there. Zen- O lite™ offers patients that require supplemental oxygen the ability to lead their lives independent and unrestricted.

Zen-O lite™ weighs 2.5 kg and can deliver up to 1050 ml of oxygen per minute in pulse mode and is supplied with variety of accessories, including an attractive carry bag, AC and DC power supply cables and a rucksack as an optional extra for increased mobility. 
RATE RESPONSIVE THERAPY™ (RRT)
Zen-O lite™ delivers oxygen on demand, which is triggered by the patient's inhalation. Whether a patient is climbing the stairs or taking a walk, Zen-O lite™ will automatically respond to the breath rate by adjusting the amount of oxygen needed to ensure the patient remains saturated.
FEATURES AND BENEFITS
PULSE MODE, UP TO 1050 ML: Zen-O lite™ delivers up to 1050 ml of oxygen per minute in pulse mode and is adjustable in 0.5 increments up to setting 5. Zen-O lite™ automatically adjusts the amount of oxygen delivered to meet the patient's breath rate.
SIMPLE AND EASY TO USE: Zen-O lite™ has easy to understand intuitive buttons and LCD panel for straightforward operation.
ECO MODE: The Eco Mode feature allows users to switch the operation of the device from delivery a fixed pulse of oxygen at each inhalation to a fixed volume of oxygen per minute, to allow for longer battery duration.
AUTO MODE: The Auto Mode feature activates after 60 seconds if no breath is detected, the device will automatically deliver pulses at a rate of 18 breaths per minute to the user. This feature allows users to continue receiving some oxygen if the cannula is dislodged.
LIGHTWEIGHT: Weighing just 2.5kg, Zen-O lite™ can be used in the comfort of a patient's home and is ideal for use outside the home. Zen-O lite™ offers unequalled independence and flexibility to patients thatrequire supplemental oxygen therapy.
REPLACEABLE SIEVE MODULES: Zen-O lite™ is designed with easily replaceable sieve modules. The sieve modules can be swapped in under 5 minutes by either the user or home oxygen provider.
BREATH DETECTION INDICATOR: A system indicator flashes each time a breath is detected during use, giving users the assurance that oxygen is being delivered.
SUITABLE FOR AIR TRAVEL: Zen-O lite™ is manufactured to the exacting standards of the European Medical Directive and United States Food and Drug Administration.
DURABLE: Zen-O lite™ is built to last and is supplied with a 3 year warranty.*
Warranty of all Zen-O lite sieve bed modules is limited 1 year.

Specifications