Regular price
$2,899.99 USD
Regular price
$2,619.99 USD
Sale price
$2,899.99 USD
Unit price
per
Sale
Sold out
View full details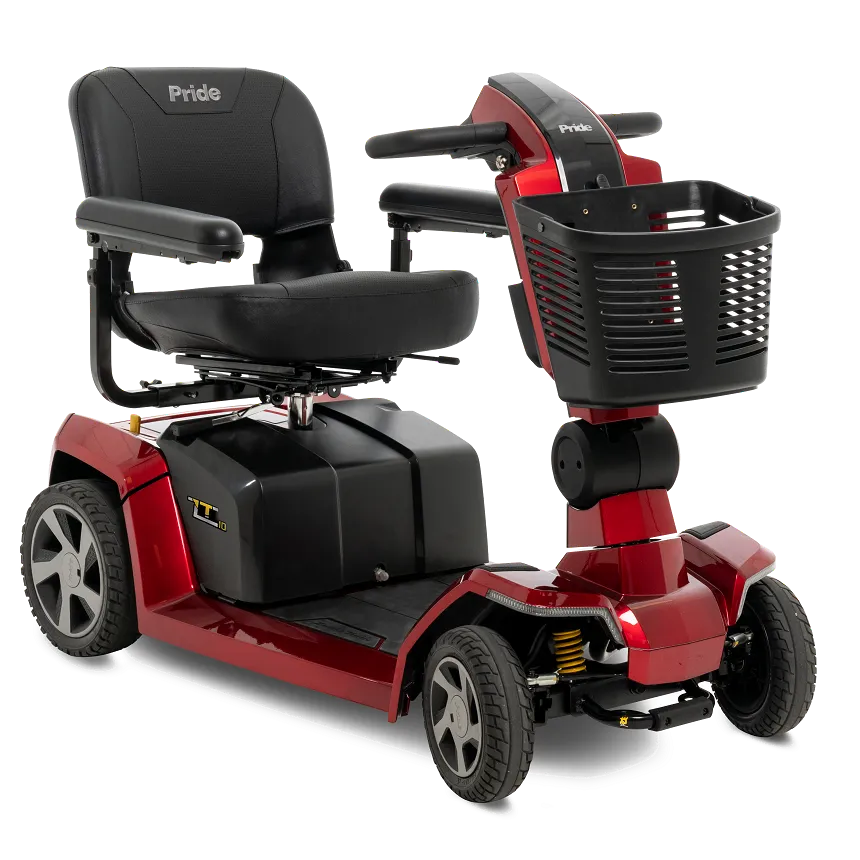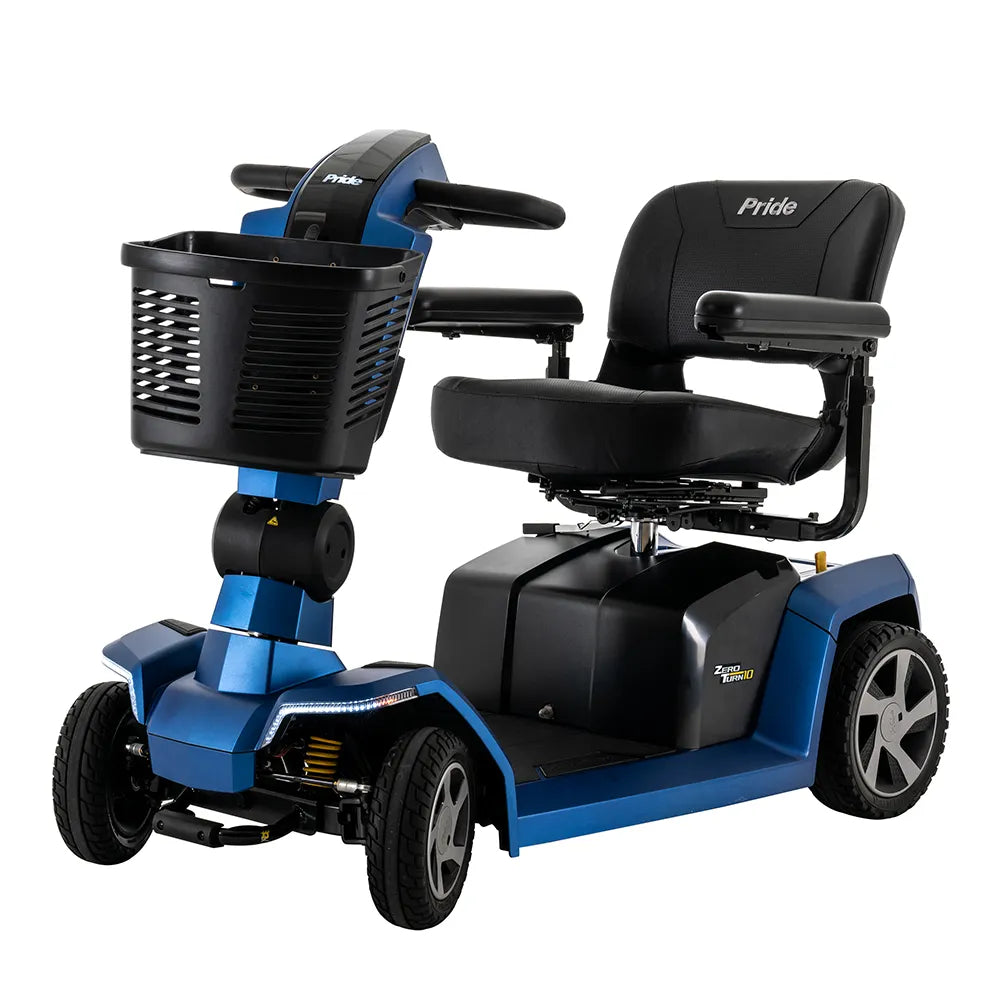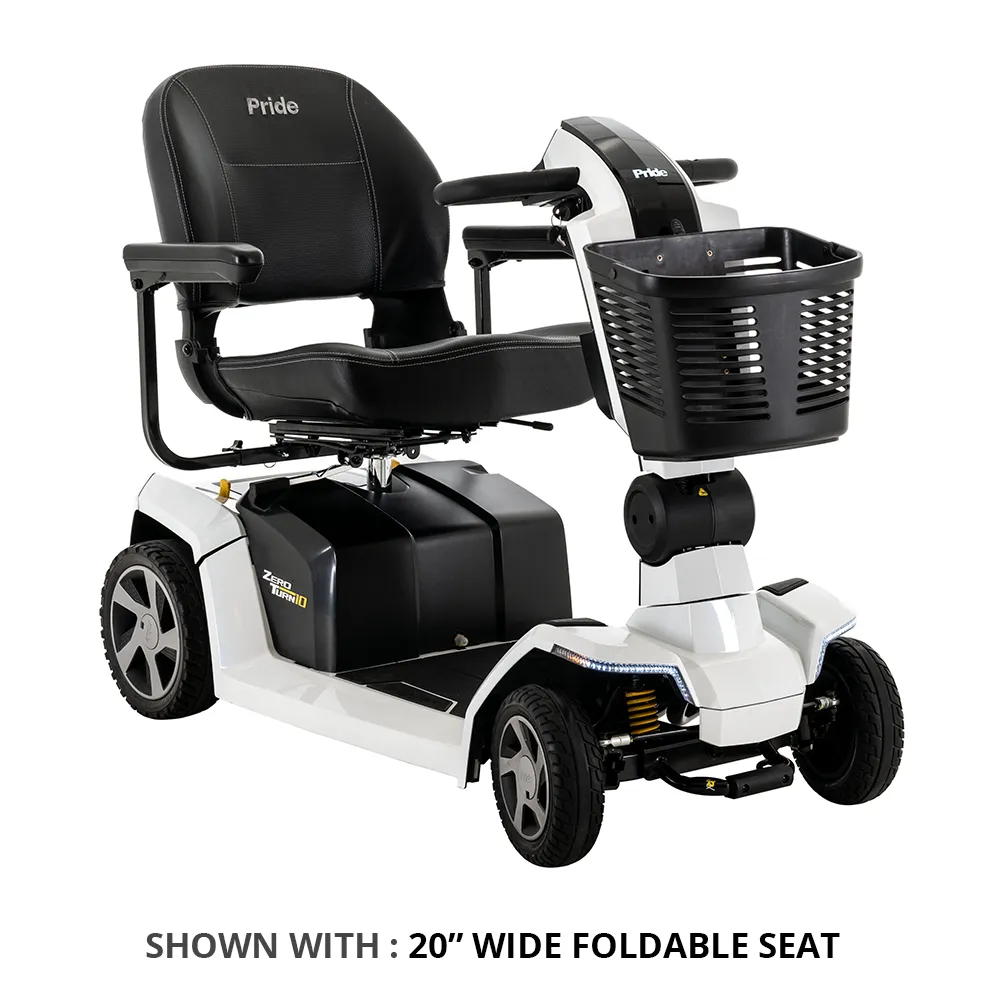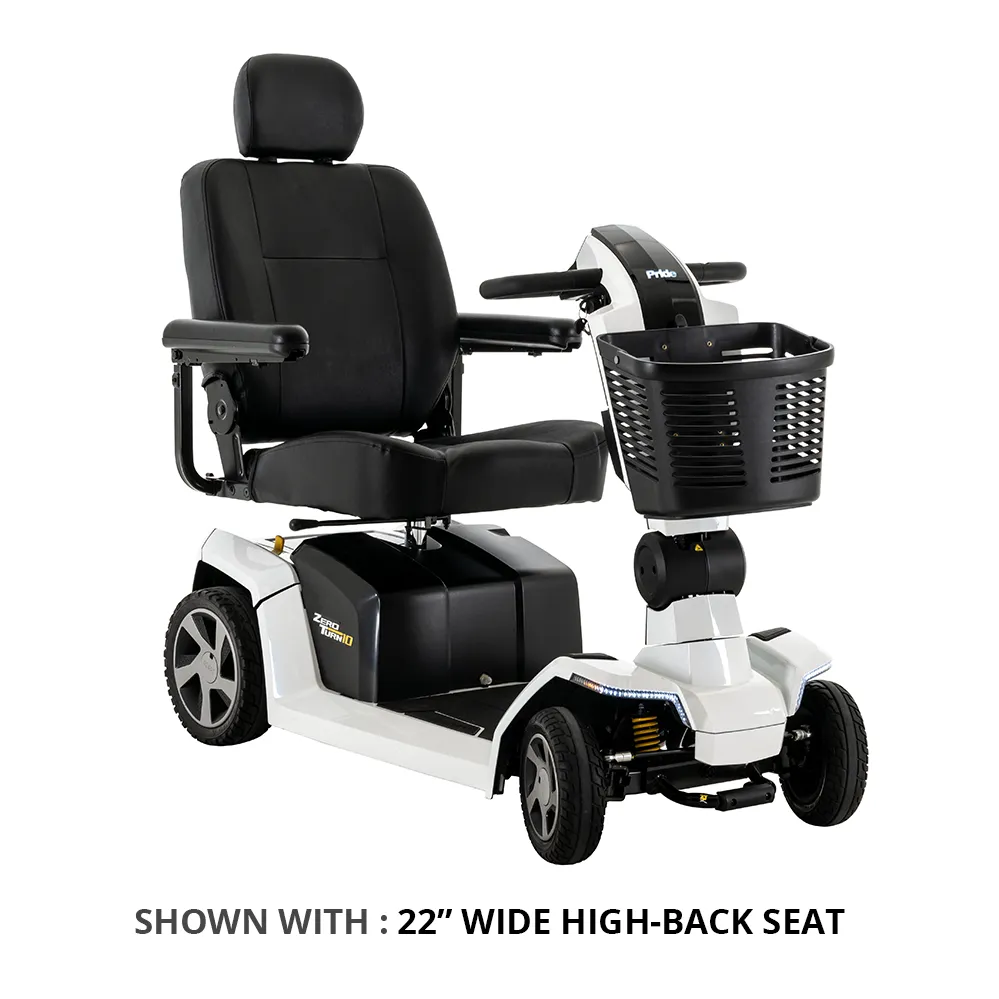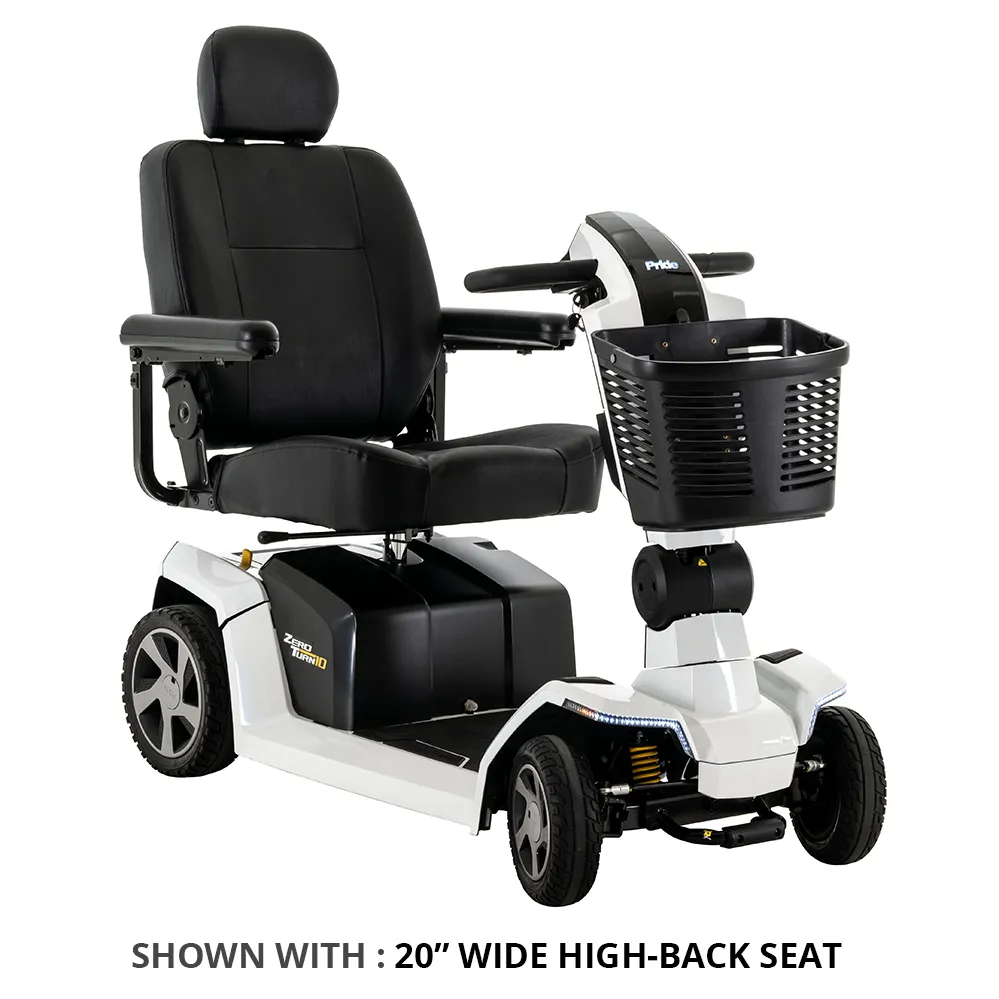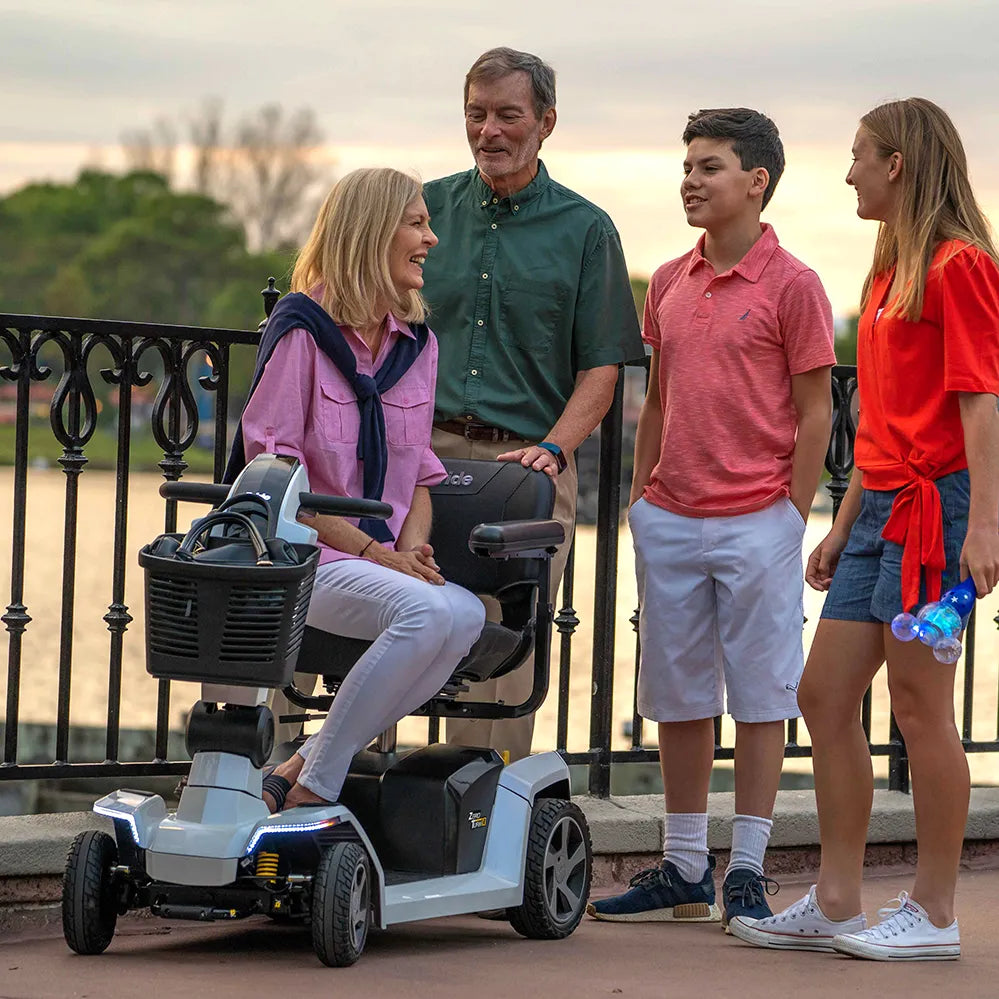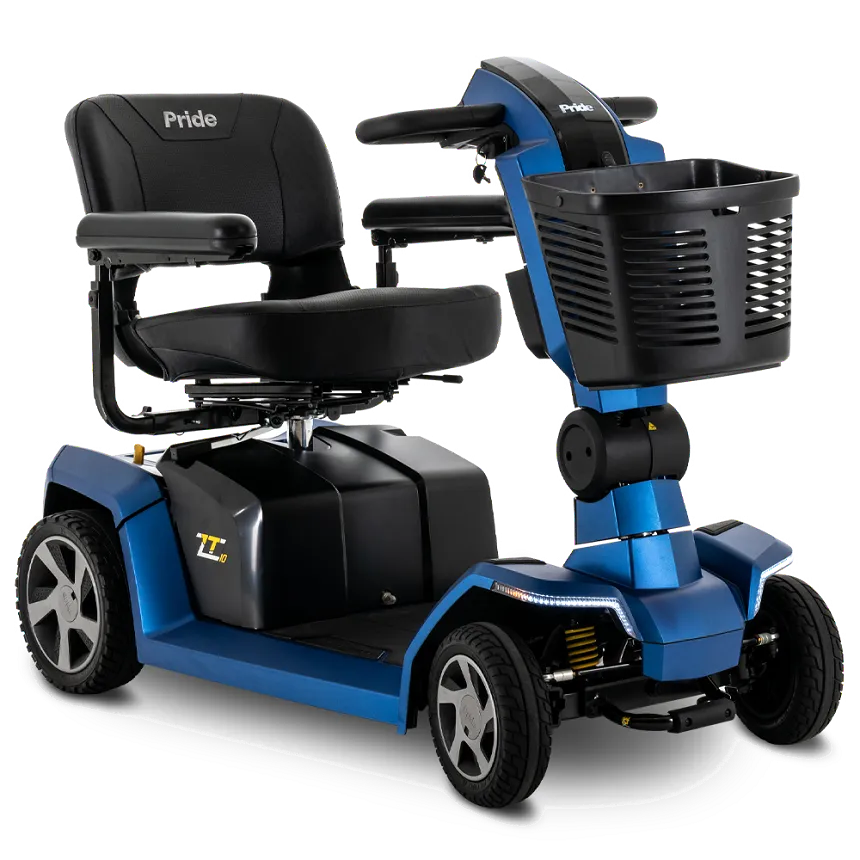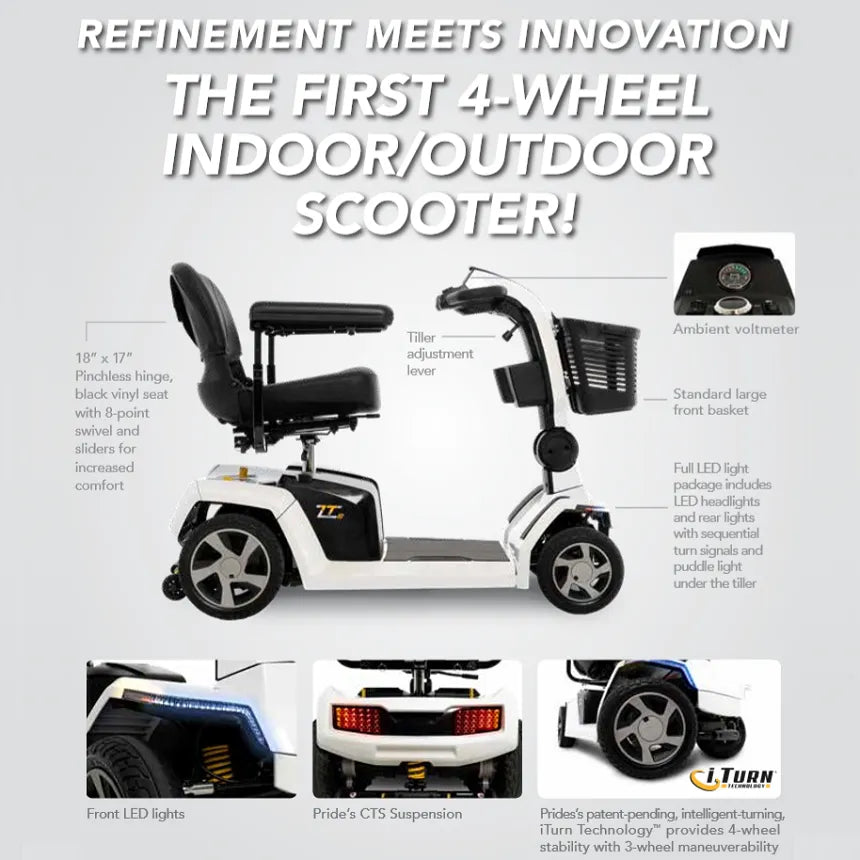 Pride's Zero Turn 10 blends 3-wheel maneuverability with the stability of a 4-wheel scooter, making it perfect for indoor and outdoor use. While scooter users often have to choose between handling outdoor terrain or maneuvering indoors, the ZT10 solves both problems in one sturdy frame. The Zero Turn 10 provides a very narrow turning radius of just 43" which is incredible for a full-size 4-wheel scooter. A full LED lighting package illuminates your path and makes you easily visible for safe travels. The armrests flip up for easy transitions on and off the scooter. The seat also has positioning adjustments to accommodate different body types and user heights. The seat swivels with 8 locking points for making transfers easier. A sliding seat allows you to adjust the sitting position forward and back according to your preferred leg-length comfort.
What Makes It Different
The tight turning radius of 43" is the main feature of the Zero Turn 10. The iTurn Technology allows the Zero Turn 10 to be used just as easily inside as outside. A well-padded seat with fold-down back is available in 3 widths; 18", 20" and 22". The tiller has an adjustment lever located just below the steering handles as well as a USB charging port for your cell phone or portable electronic devices and a cup holder/storage space. In addition to the LED headlights and rear lights, you'll also have turn signals and a helpful puddle light to illuminate the space right in front of the scooter for safety. The scooter disassembles into 4 pieces for easy transport and can fit in the trunk of a car. Because this scooter's motor is in the backend of the scooter, the heaviest piece is 48 lbs, which can be a bit heavy for some. 
Why We Like It
It's been a long wait for a scooter to be offered that is full size, four wheels and just as functional outdoors as it is indoors. A pair of powerful dual motors with two-wheel drive gives the Zero Turn 10 the traction needed to handle outdoor trails or uneven surfaces. Pride's CTS Suspension provides a smooth ride on bumpier terrain. A three-speed motor control allows you to adjust your speed according to your environment, making it an easy transition from heavy traction outdoors to agile maneuverability down your halls and through your doorways.
Specifications
You can edit the content of this tab from Customizer.