Regular price
$109.99 USD
Regular price
Sale price
$109.99 USD
Unit price
per
Sale
Sold out
View full details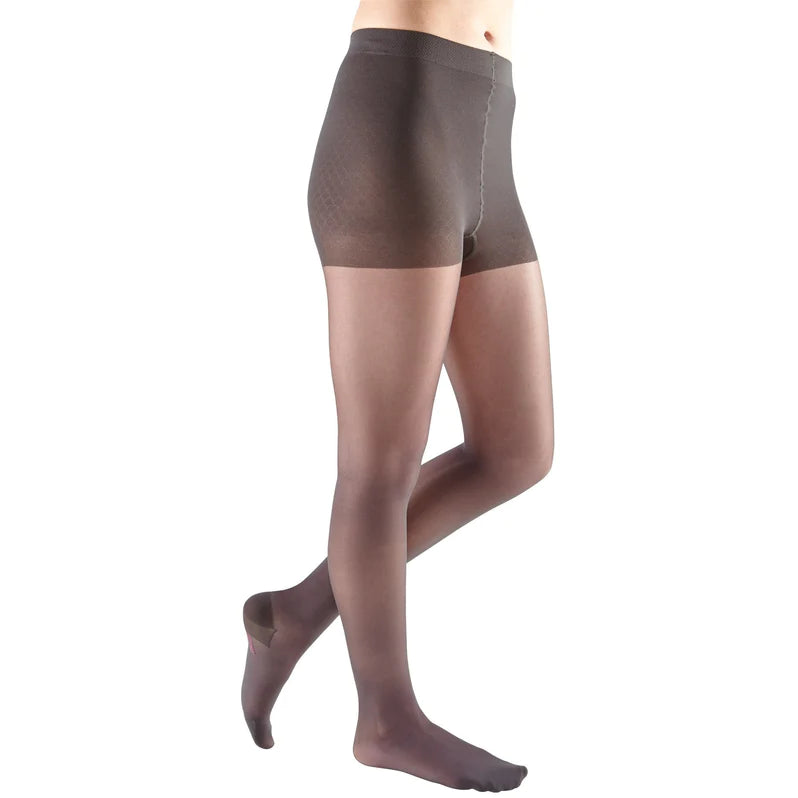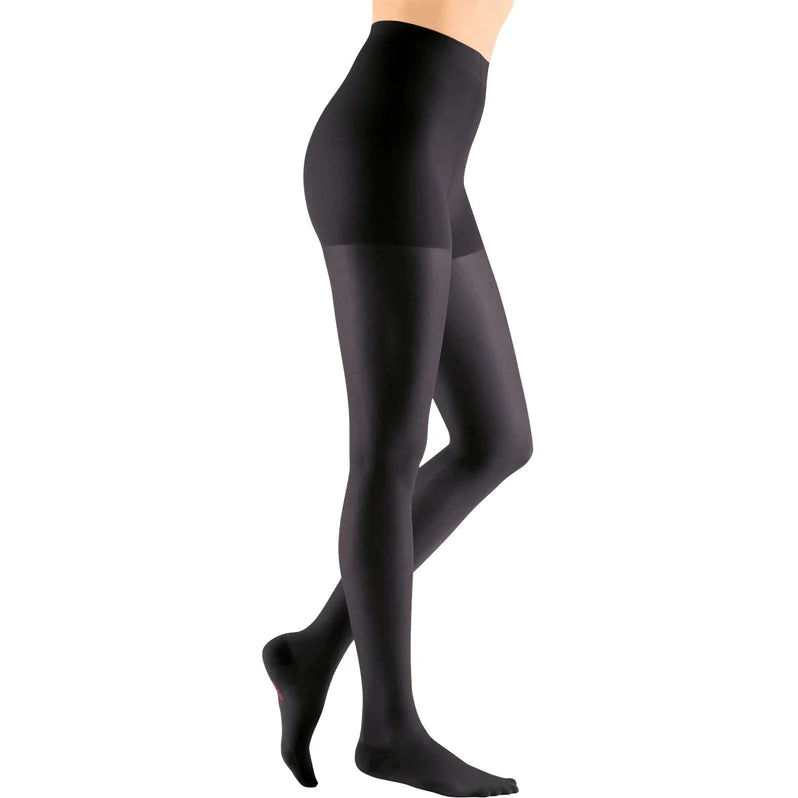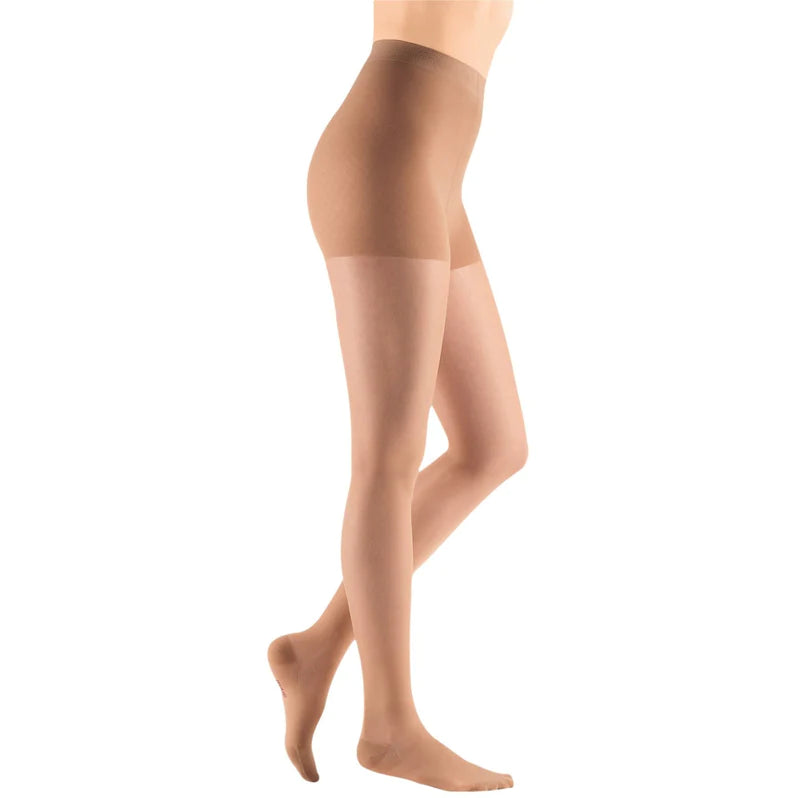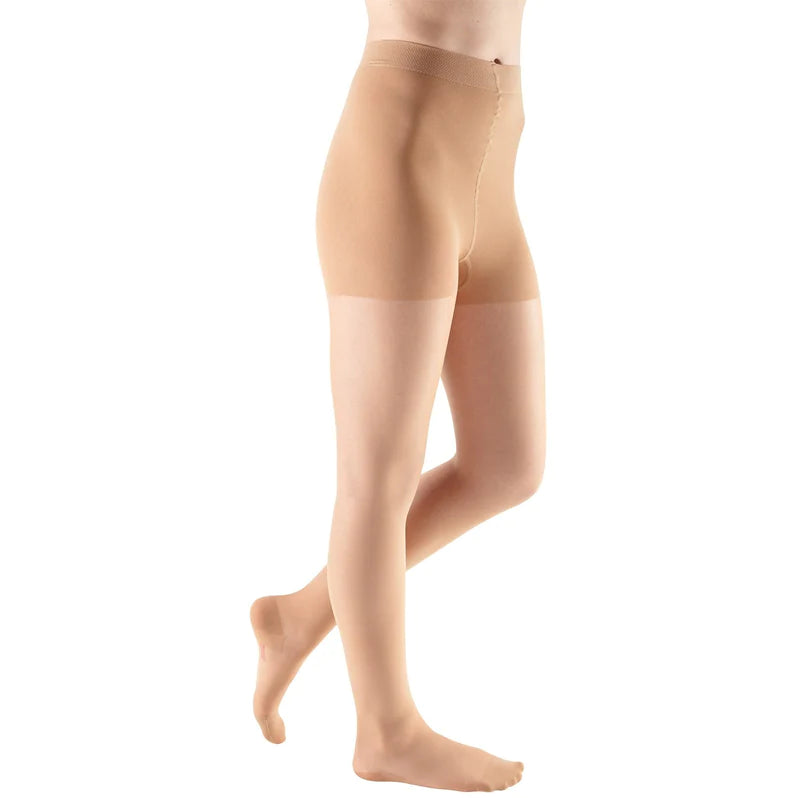 ntroducing the Medi Sheer & Soft 20-30mmHg Closed Toe Panty with Non-Adjustable Waist Band, your go-to solution for firm and comfortable leg support. These compression pantyhose are designed to provide you with the relief you need while ensuring a secure fit with a non-adjustable waistband.
Product Features:
Firm Compression: Crafted with a graduated compression level of 20-30mmHg, these pantyhose offer firm support for leg discomfort, swelling, and fatigue. They promote healthy blood circulation, reduce the risk of varicose veins, and help you feel revitalized throughout the day.

Closed Toe Design: The closed toe design provides extra protection and warmth for your feet, ensuring your comfort during various activities and seasons.

Non-Adjustable Waist Band: The non-adjustable waistband offers a secure fit that stays in place throughout your day, providing dependable support for your legs.

Sheer & Soft Material: Crafted from sheer and soft materials, these pantyhose offer a luxurious feel and a discreet appearance under your clothing, allowing you to maintain your style and confidence while benefiting from compression therapy.

Everyday Comfort: Whether you're working, traveling, or simply going about your daily activities, these pantyhose offer consistent support, ensuring you stay comfortable and energized.

Quality Craftsmanship: Designed with high-quality materials, Medi Sheer & Soft pantyhose are built to last, providing you with reliable support and peace of mind.
Elevate your leg comfort and enjoy the benefits of compression therapy with the Medi Sheer & Soft 20-30mmHg Closed Toe Panty with Non-Adjustable Waist Band. Whether you're managing a medical condition or simply seeking firm support and comfort, these pantyhose are the ideal choice. Order now and experience the relief and comfort you deserve with every step you take.
Specifications
You can edit the content of this tab from Customizer.