Regular price
$109.99 USD
Regular price
Sale price
$109.99 USD
Unit price
per
Sale
Sold out
View full details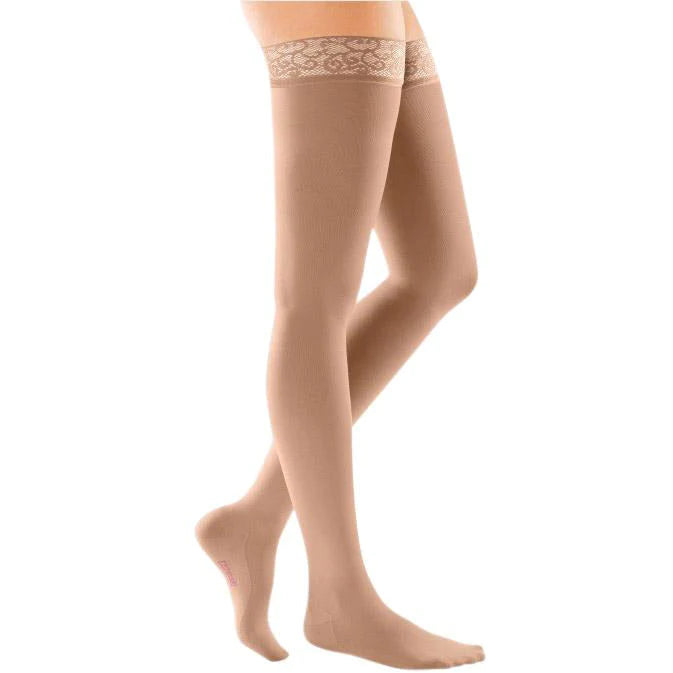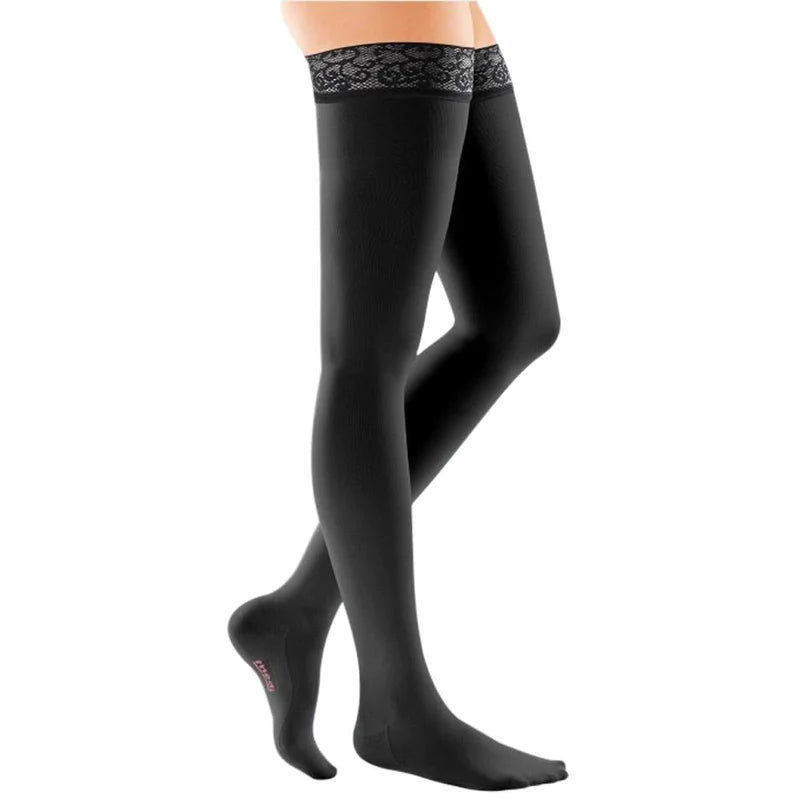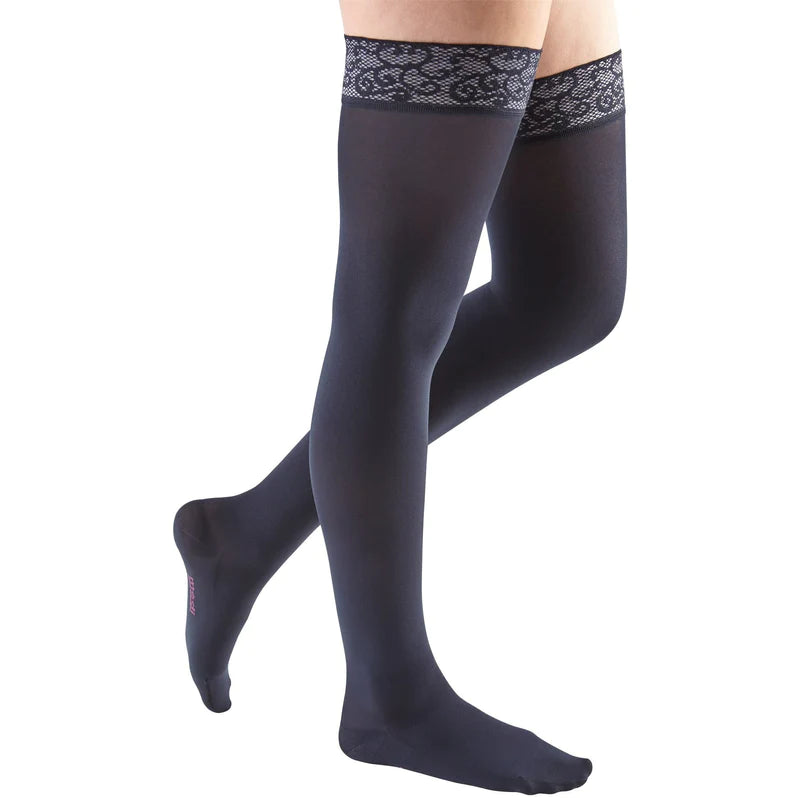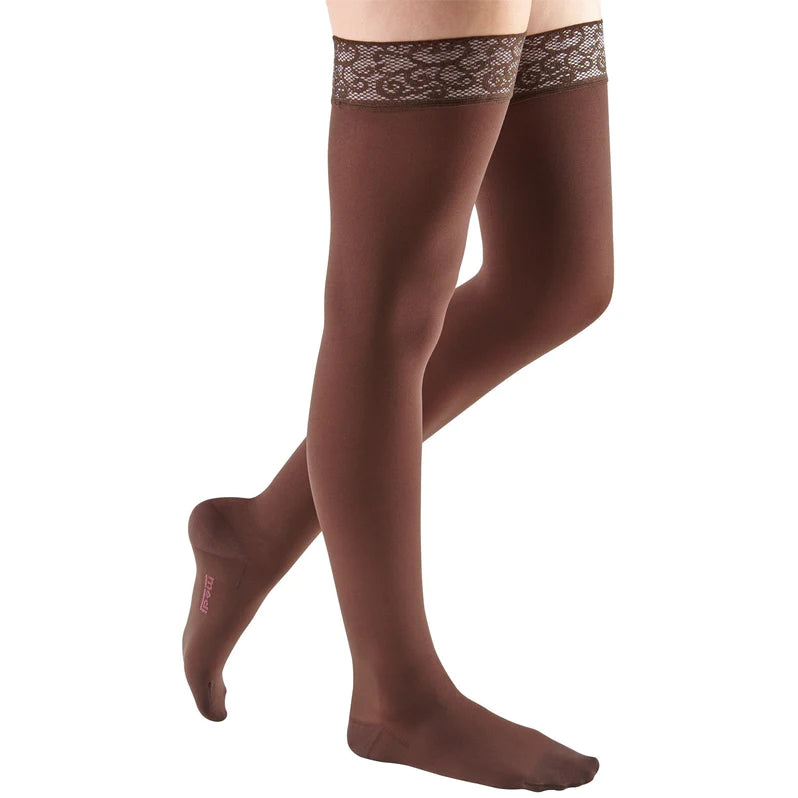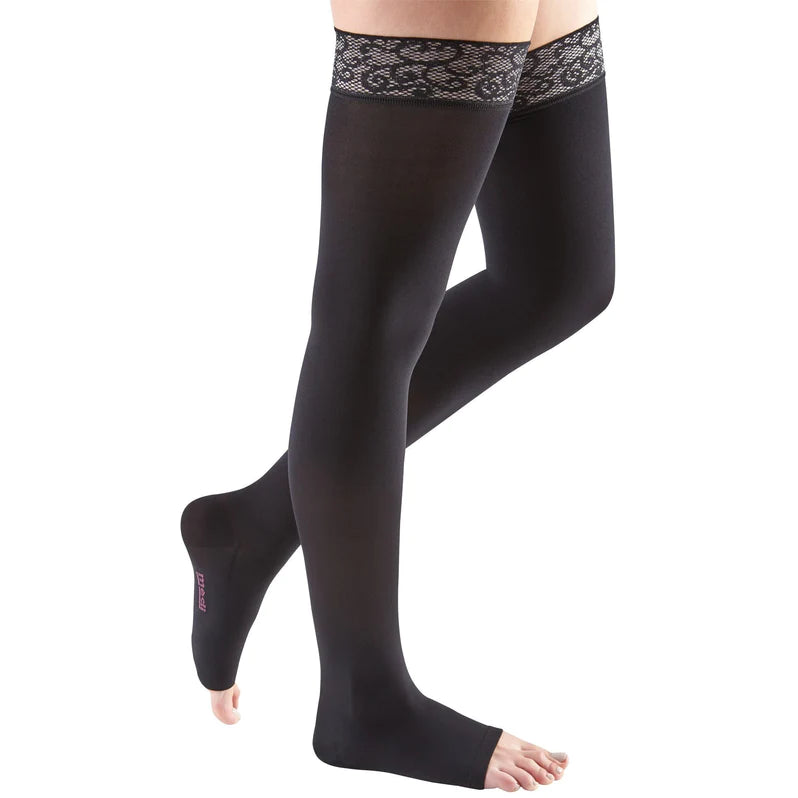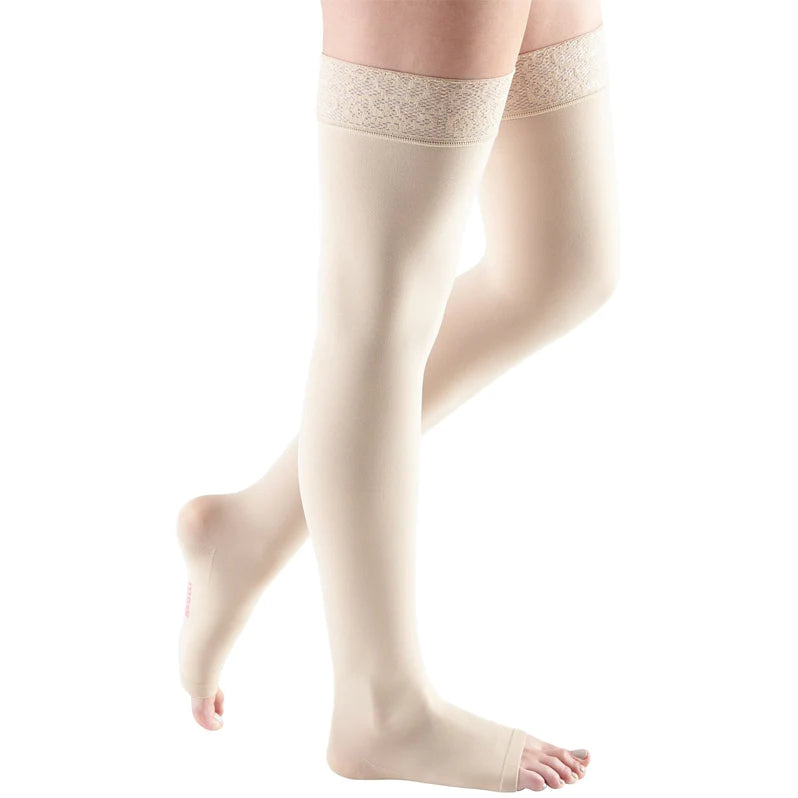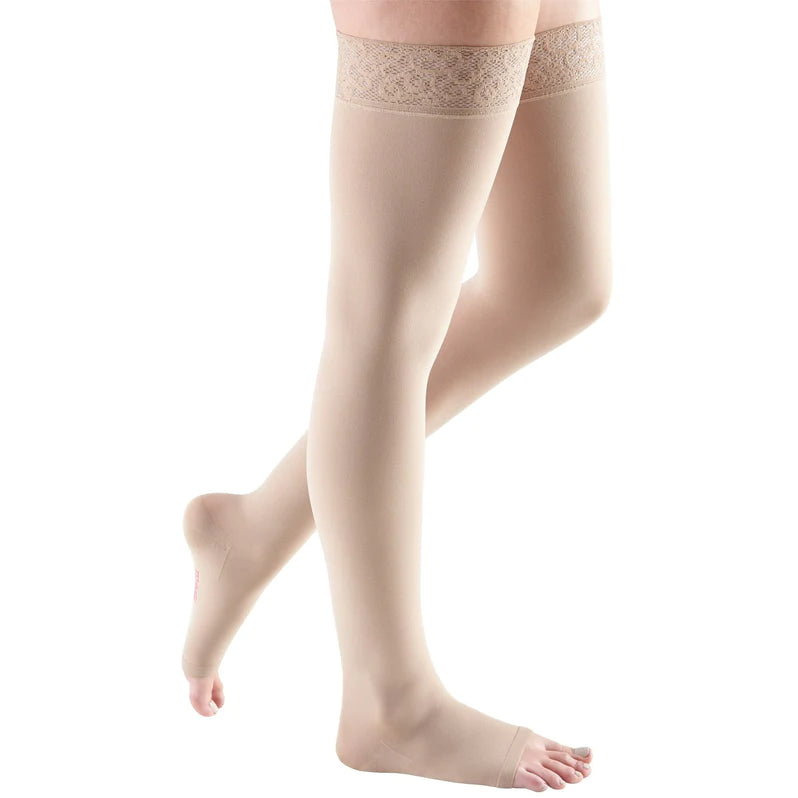 Medi Comfort 30-40 mmHg Closed Toe Thigh High Compression Stockings with Lace Silicone Top Band
Introducing the pinnacle of compression and style - the Medi Comfort 30-40 mmHg Closed Toe Thigh High Compression Stockings with Lace Silicone Top Band. These stockings are designed to offer unmatched compression therapy coupled with a luxurious appearance, making them a must-have for individuals dealing with severe venous conditions.
High Compression: The 30-40 mmHg compression level is ideal for managing symptoms associated with deep vein thrombosis, severe varicose veins, and post-surgical recovery.
Elegant Lace Silicone Top Band: A beautifully designed lace top band not only adds a touch of sophistication but also ensures the stockings stay in place without slipping.
Closed Toe Design: Provides full-foot coverage for added protection and support.
Durable Material: Crafted from high-quality fabrics that are both resilient and comfortable for long-lasting wear.
Breathable Fabric: The stockings are made with breathable material to keep your skin cool throughout the day.
Moisture-Wicking: Helps to keep the skin dry by wicking away moisture, essential for maintaining skin health.
Stylish and Discreet: These stockings offer the functionality of medical-grade compression while being discreet enough for everyday wear.
Easy to Don: Made with user convenience in mind, these stockings are designed to be easily put on and removed.
Embrace the confidence of effective compression therapy without compromising on style or comfort with Medi Comfort's thigh highs. Suitable for both therapeutic needs and daily life, these stockings will help you maintain an active and fulfilling lifestyle.
Specifications
You can edit the content of this tab from Customizer.