Regular price
$2,199.99 USD
Regular price
$2,619.99 USD
Sale price
$2,199.99 USD
Unit price
per
Sale
Sold out
View full details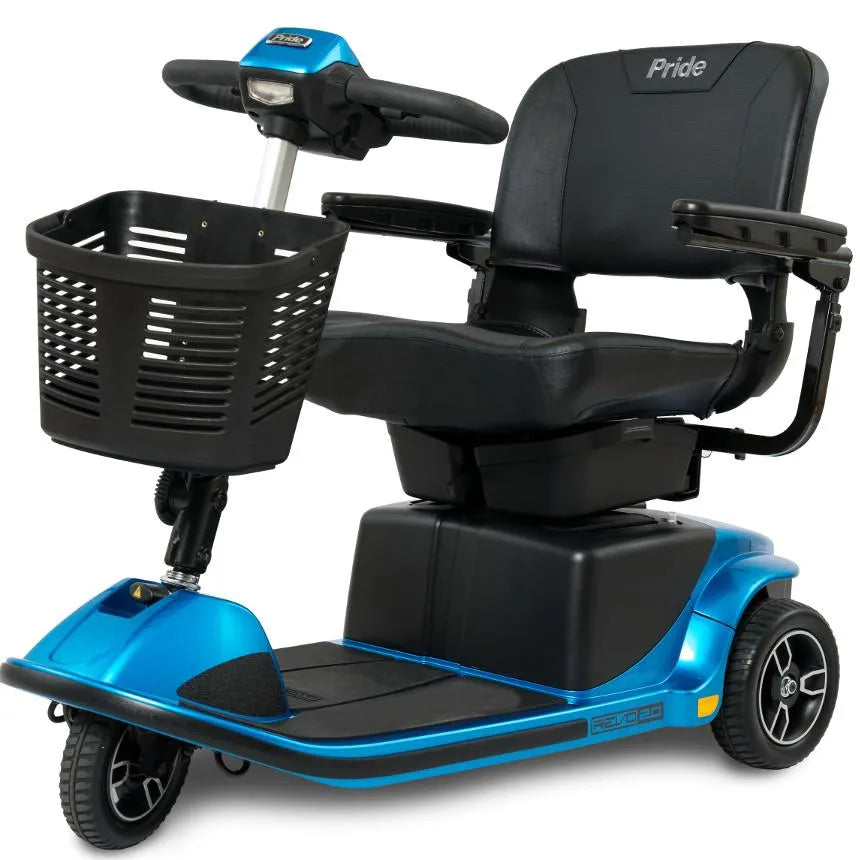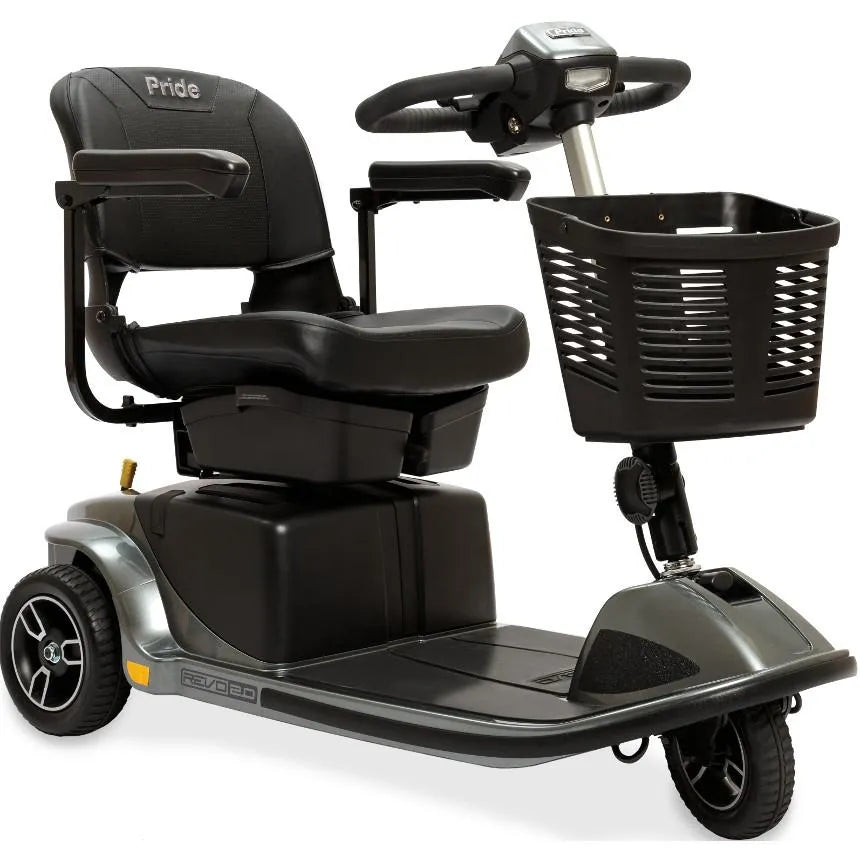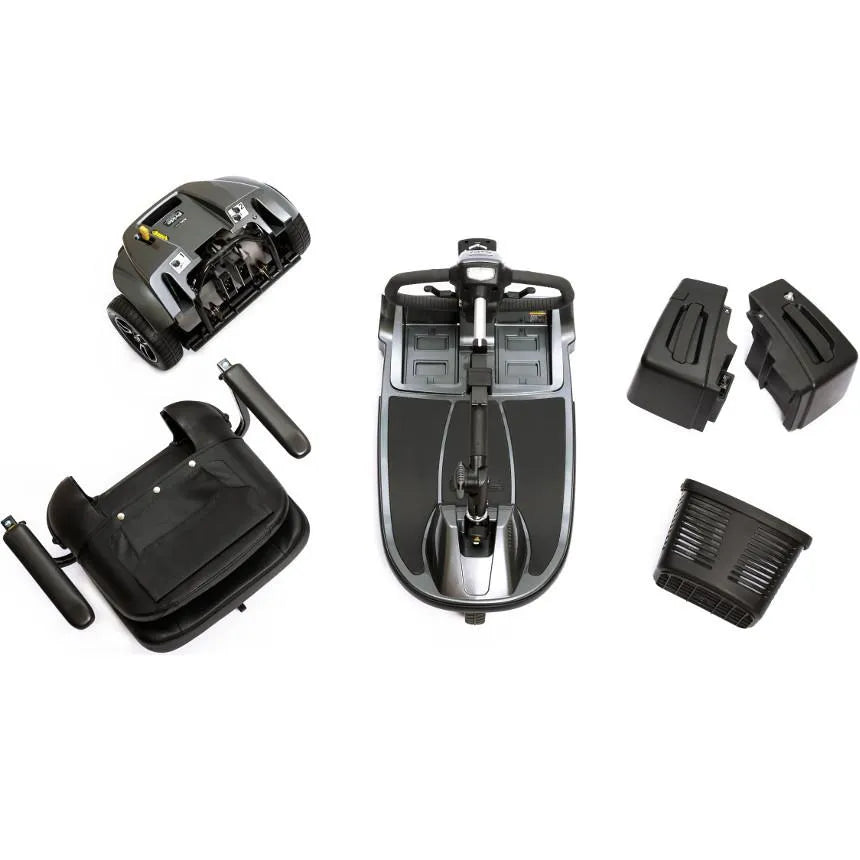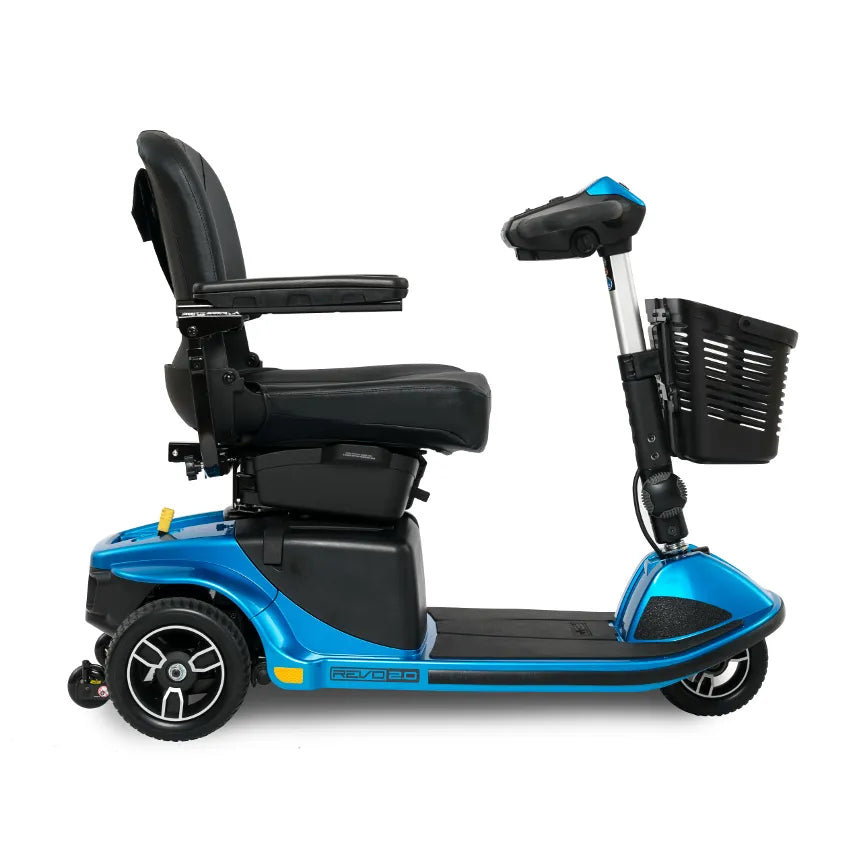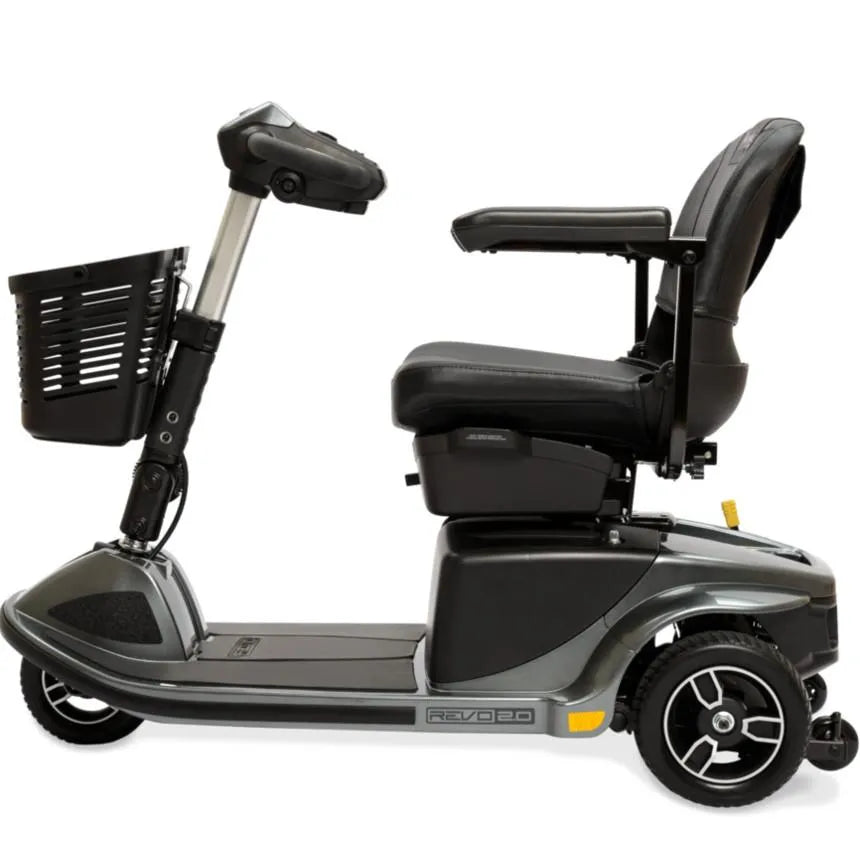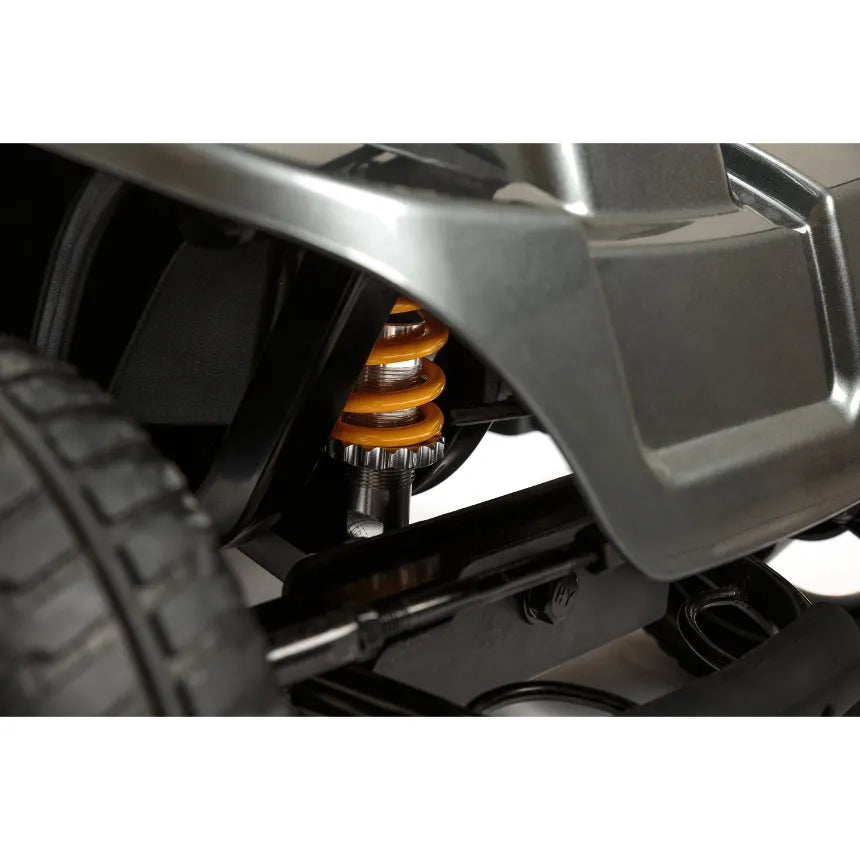 The Revo 2.0 is a heavy-duty travel scooter that comes apart into 4 pieces with an impressive 400 pound weight capacity. Standard features include a heavy-duty drivetrain, user-friendly console, two charging ports and USB port. With your choice of a grey or blue body color with black seat, black deck, and black wheels, the Revo has a unique, modern look. The Revo 2.0 is a great option for those who need the convenience of a travel scooter, but prefer the size and power of a full-size scooter.
What Makes This Different
The full size (46" long and 21" width) makes the Revo a great option for those needing a little extra leg room not available on most travel scooters. The ability to disassemble the Revo 2.0 into 4 separate pieces makes it easy to transport without needing to add a scooter lift to the back of your vehicle. With 3 wheels, a 40" turning radius and dependable yet sleek 21" overall width, the Revo 2.0 is easily adaptable to most surroundings. The Revo also has an ECO/Sport switch, which means you can drive it at the standard 5 mph (Sport) or switch to ECO mode - a slower speed of 4 mph for a longer drive range. Two under seat storage compartments gives you room to safely and discretely carry your personal belongings. 
Why We Like It
The real hallmark of the Revo 2.0 is its adaptability. The Revo is a rare scooter that can accommodate several body types as well as a diverse lifestyle. The 20" seat width is roomier than most scooters that come apart. The longer base makes it a great choice for those taller users or anyone that needs extra leg room due to stiffness, neuropathy or other health issues. We also like the dual charging ports. You'll be able to charge the entire scooter through a charging port on the tiller, or charge the batteries separately when the unit is disassembled.
Specifications
You can edit the content of this tab from Customizer.