Regular price
$2,349.99 USD
Regular price
$2,199.99 USD
Sale price
$2,349.99 USD
Unit price
per
Sale
Sold out
View full details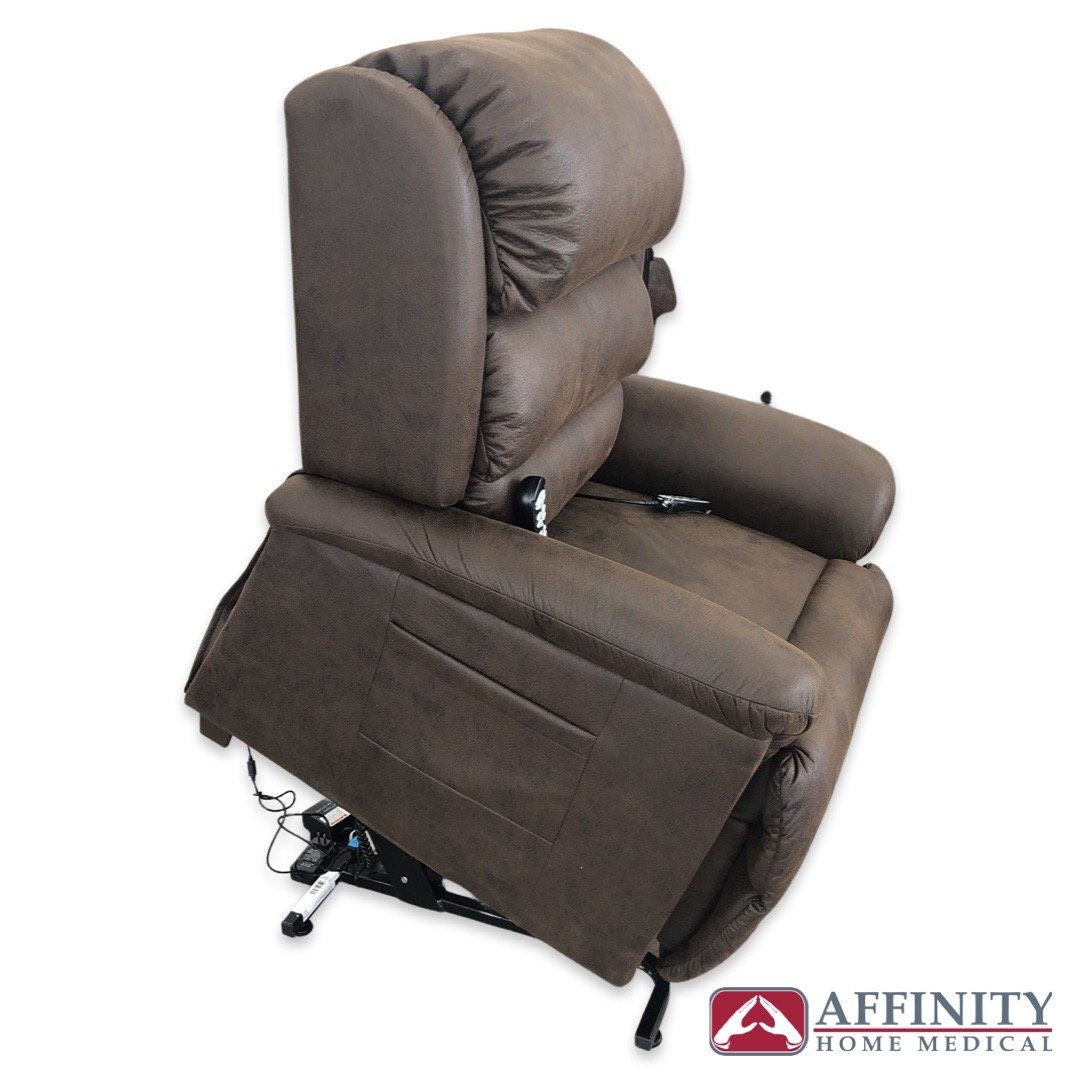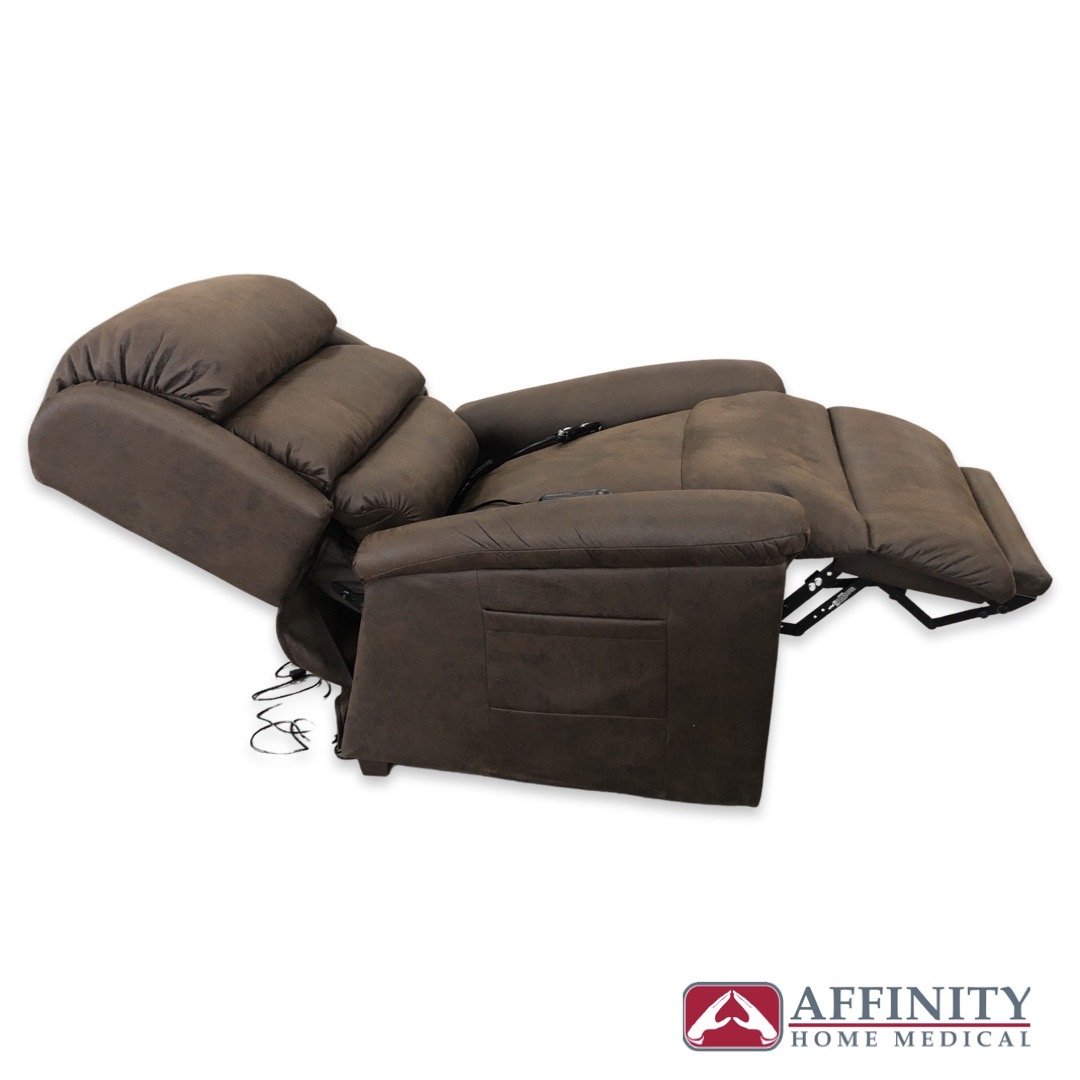 RELAXER PR-766 WITH MAXICOMFORT
Newly Redesigned for 2021, the new Relaxer PR-766 w/Maxicomfort has been updated to have an adjustable three pillow waterfall back. The arms have been updated to have more padding. The side pockets have a new style, and the legrest now has an extra wide chaise pad for better lower leg support. Also new in 2021, the remote cord enters from inside the chair arm so you can choose which side of the chair you want the controller on.
--
When it's time to relax and unwind, allow Golden Technologies' patent-pending MaxiComfort Zero-Gravity Positioning Technology to offer you more positioning comfort than any other lift and recline chair available today. MaxiComfort allows you to recline to the zero gravity-like position developed by NASA, reducing lower back pain and relieving muscle tension. You can elevate the hips to relieve lower back pain or recline with your feet above your heart to reduce swelling in your legs, ankle, and feet. 
What Makes This Different
Expert attention is paid to therapeutic design and lumbar support in the Relaxer with MaxiComfort. The chair provides the ultimate stretch of your entire back, called the Trendelenburg position. So named for the German physician Friederich Trendelenburg, this position raises ones feet above ones head to increase blood flow which can be therapeutic for circulatory conditions. 

All MaxiComfort chairs from Golden feature one-of-a-kind programmable hand controls, allowing you to save your favorite position for later. Each chair comes with a pre-programmed position that you can change to fit to your comfort.

Why We Like It
The "AutoDrive" hand-control includes programmable memory buttons to save that perfect position for watching your favorite TV show or for taking a well-deserved snooze. This MaxiComfort chair has a pocket located on each side of the chair for storage of magazines, remotes, etc.  


Specifications for the Relaxer PR-766 w/ MaxiComfort

User Height Ranges:
5'4" to 5'10"
5'11" to 6'4"
Chair Weight Capacity:
Up to 375 lbs.
Seat Width:
20.00"
Seat Depth:
21.00"
Heat and Massage Option:
Seat and Back- Massage with Heat Only Back
Seat to Floor Height:
20.50"
Seat Back Height:
29.00"
Overall Width:
36.5"
Overall Height:
44.00"
Back Style:
Waterfall
Wall Hugger Model:
No
Distance from Wall Needed:
25.00"
Fully Padded Chaise:
Yes
Extended Footrest Available:
Yes
Arm Covers Included:
No
Headrest Cover Included:
Yes

Approximate Shipping Dimensions and Weights
Specifications
You can edit the content of this tab from Customizer.