Regular price
$109.99 USD
Regular price
Sale price
$109.99 USD
Unit price
per
Sale
Sold out
View full details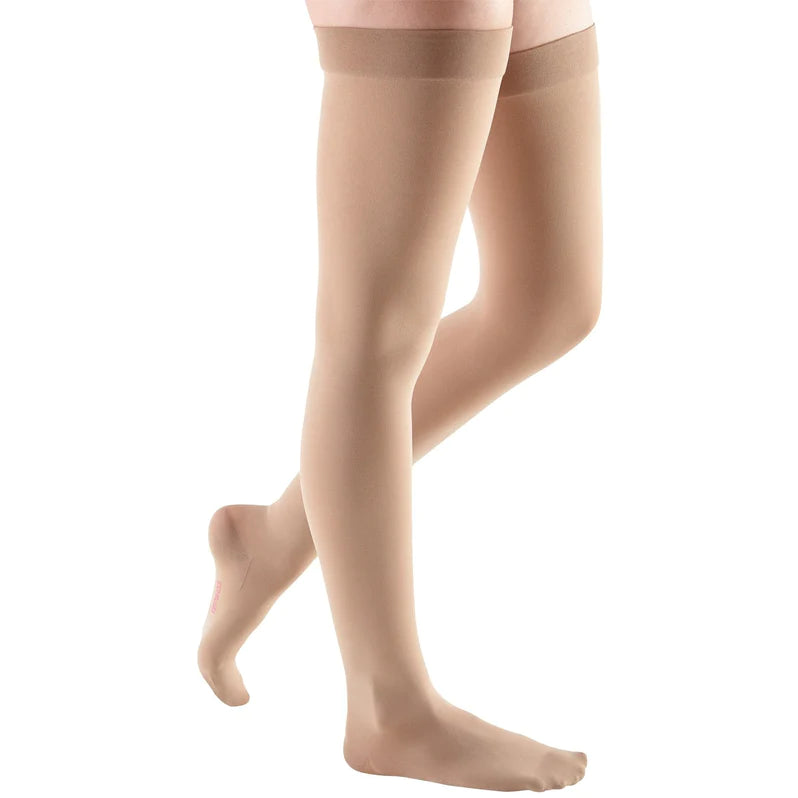 Delve into the world of advanced compression therapy with the Medi Comfort 30-40 mmHg Closed Toe Thigh Length Compression Stockings, now perfectly proportioned for the petite individual. These stockings bring an uncompromised blend of firm support and tailored fit to manage severe venous conditions and improve leg health for those with shorter leg lengths.
Key Features:
Extra Firm Compression: Delivering 30-40 mmHg compression, these stockings are ideal for managing advanced venous deficiencies, including severe varicose veins and deep vein thrombosis.
Petite-Fit Design: Specially designed for individuals with shorter leg lengths, providing a secure, non-slip fit without excess material.
Closed Toe Comfort: Ensures full-foot coverage, delivering consistent compression from thigh to toe.
Robust Construction: Made with superior materials that offer lasting compression and resist wear and tear.
Silicone Top Band: Lace silicone band not only adds a touch of elegance but also keeps the stockings firmly in place without constriction.
Breathable, Skin-Friendly Fabric: The soft, breathable knit ensures comfort for all-day wear, even in warmer climates.
Moisture-Wicking Technology: Active moisture management keeps the skin dry, preventing irritation and ensuring comfort.
Ease of Use: Despite the high level of compression, these stockings are designed for ease of putting on and taking off.
Specifications
You can edit the content of this tab from Customizer.