Regular price
$109.99 USD
Regular price
Sale price
$109.99 USD
Unit price
per
Sale
Sold out
View full details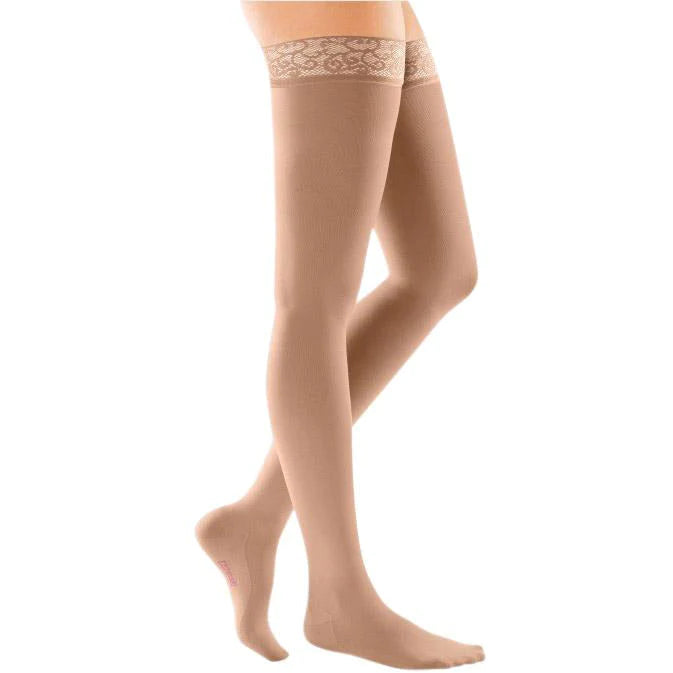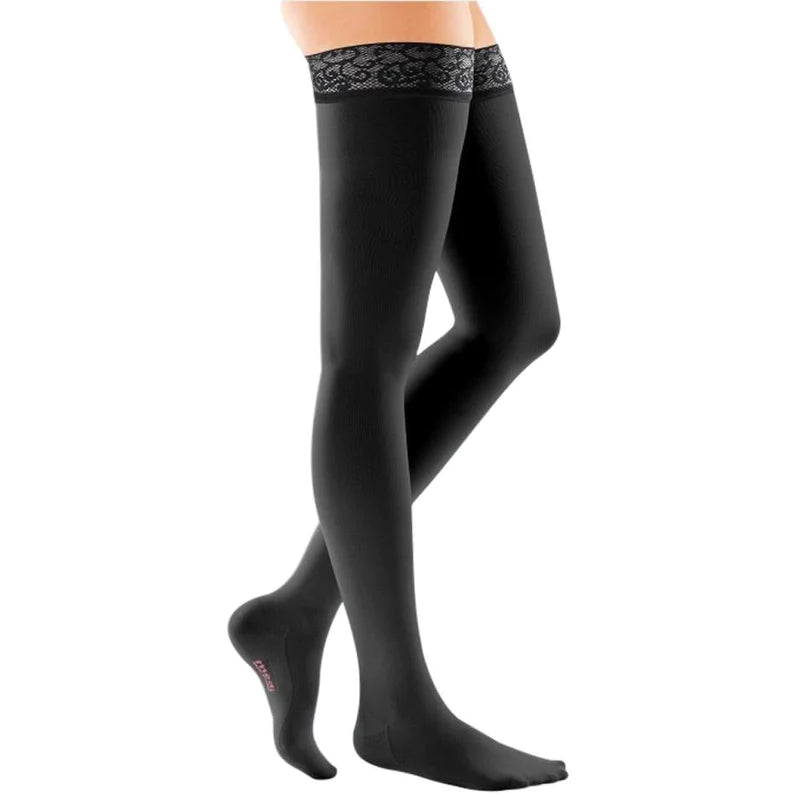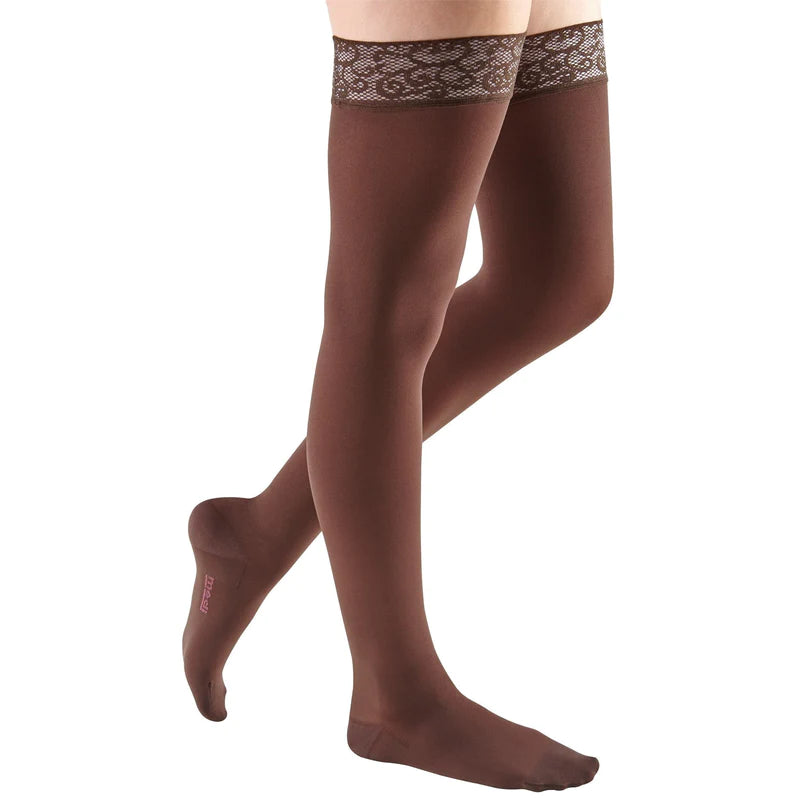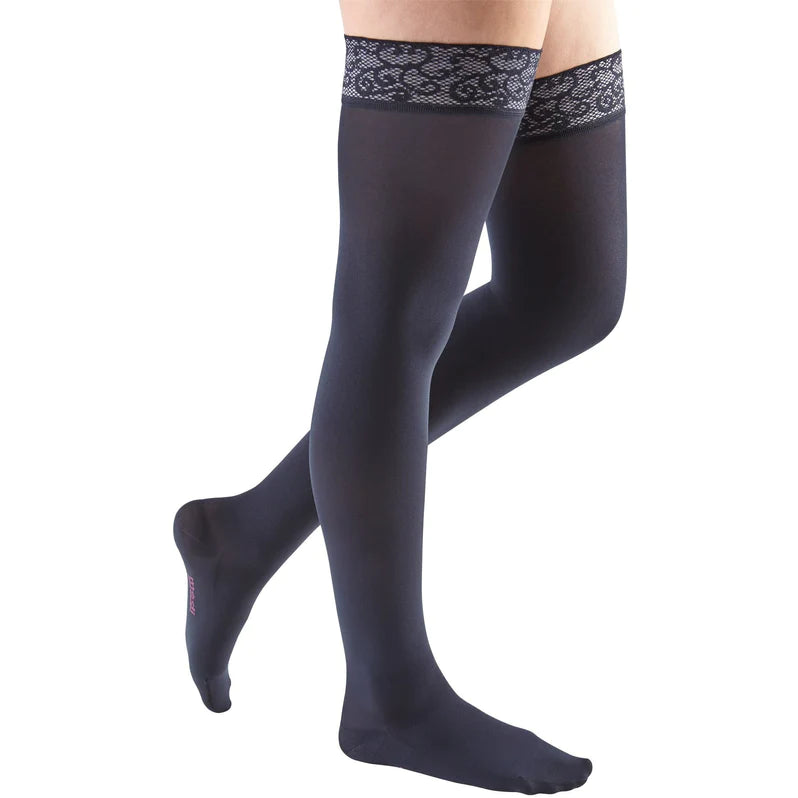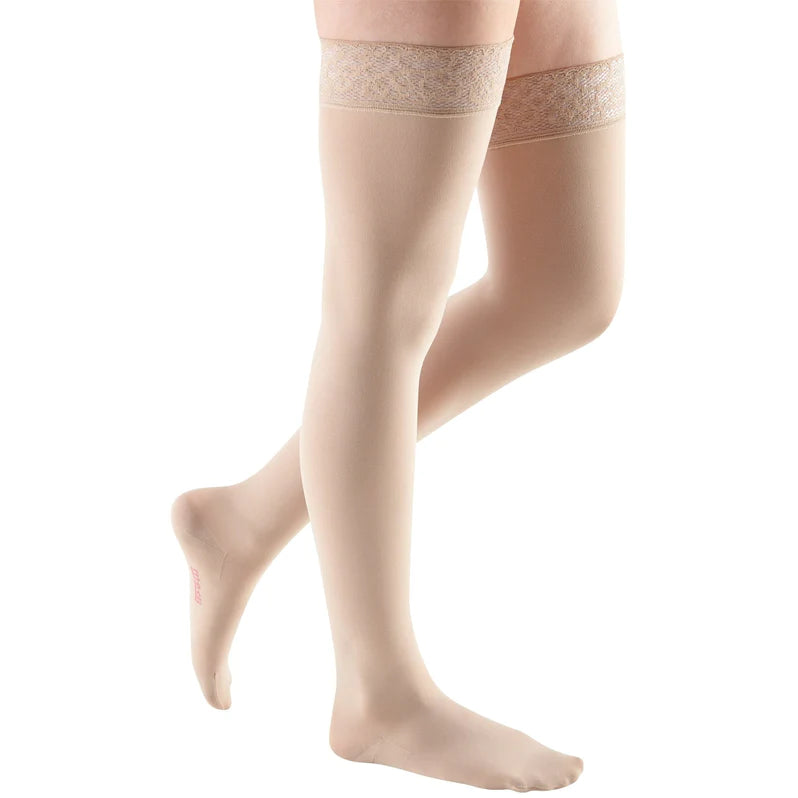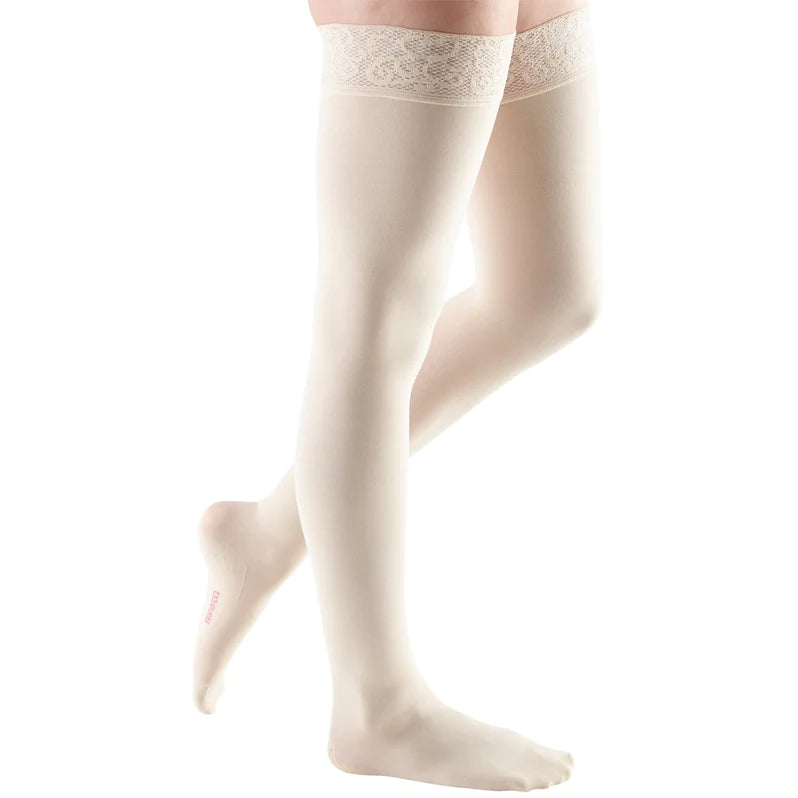 Step into comfort and elegance with the Medi Comfort 20-30 mmHg Closed Toe Thigh High with Lace Top. Combining medical efficacy with sophisticated design, these compression stockings offer a luxurious solution to your compression needs. Crafted for individuals who require a moderate level of compression, they deliver therapeutic benefits with a touch of class. Embrace the perfect blend of style and health with every wear.
Features and Specifications:
Compression Level: 20-30 mmHg, offering moderate to firm compression for therapeutic effectiveness.
Lace Top Band: Aesthetically pleasing lace with silicone grippers to ensure stockings stay in place without compromising comfort.
Toe Design: Closed toe construction for full coverage and protection.
Material Composition: High-quality blend of materials that provides stretch, durability, and breathability.
Durability: Reinforced to resist snags and runs, enhancing the life of the stockings.
Moisture-Wicking: Keeps your skin dry and comfortable, even during extended use.
Comfortable Fit: Soft, stretchable fabric conforms to your legs for a custom-like fit.
Therapeutic Features: Aids in the management of venous disorders, reduces leg swelling, and decreases the risk of thrombosis.
Color Variants: Available in multiple shades to suit your personal style and preference.
Size Range: A comprehensive size chart to accommodate different leg shapes and sizes.
Easy Application: Designed to be easy to put on and remove, even for those with limited mobility.
Indicated For: Varicose veins, edema, post-surgical recovery, and deep vein thrombosis prophylaxis.
Specifications
You can edit the content of this tab from Customizer.